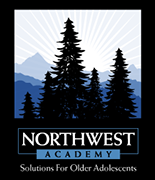 Licensed Clinical Therapist
Set in the breathtaking landscape of Northern Idaho, Northwest Academy (NWA) is a premier 82-bed therapeutic residential High School that is specifically designed to meet the unique needs of older adolescents 16-18 years of age. Over a one year period faculty assist students as they transition to young adulthood. NWA creates opportunities for students to pursue maturity and success.
To assist with the facilities growth, Northwest Academy (NWA) currently has an opening for Licensed Clinical Therapist. The successful candidate will be responsible for the following:
Provide psychotherapy to students and handle all therapy-related information and communications.
Complete initial assessments, master treatment plan, progress notes, and individual treatment plan updates within the required time frames.
Effectively manage assigned caseload and participate as a member of a multidisciplinary team in implementing and documenting student treatment plans.
Provide students with individual psychotherapy, group psychotherapy and psycho educational classes.
Participate fully in program rules, policies and expectations in dealing with students.
Provide crisis intervention and assessments.
Monitors self-harm, group safety level and emotional readiness to participate in on and off-campus activities.
Clinical liaison, responsible for verbal and written communication with families, program faculty, and third parties regarding clinical status of students.
Responsible for Company and personal Service Excellence Standards.
REQUIREMENTS:
Masters Degree in social work or counseling field required.
Idaho license in clinical social work, counseling or MFT or commitment to obtain State license within agreed upon time frame.
Minimum three years experience working with adolescents in a therapeutic role required.
In-depth knowledge of adolescent psychodynamics.
Continuing education in the clinical field and familiarity with psychology laws and rules.
Advanced understanding of the behaviors displayed by sophisticated adolescents who are very familiar within a clinical setting
Preference for clinical experience in a residential or in-patient environment.
May be required to receive after hours calls regarding students assigned to your caseload
May be required to work some evenings and weekends.
Must be at least twenty-one (21) years of age per Idaho licensing requirements.
First Aid/CPR and Crisis Intervention Prevention (CPI) preferred at hire or within 90 days of hire.
General knowledge of workplace and office safety, including ergonomics and video display terminal.
Occasionally lift and carry very light weight, up to 10 lbs.
Ability to touch, hear, see and speak corrected to normal range.
Regularly walk on uneven terrain such as rough, rocky, steep, muddy or snowy pathways.
WORK LOCATION: Candidate will work from office located at Northwest Academy in Naples, Idaho. Naples is located approximately 30 miles north of Sandpoint, Idaho. Sandpoint was recently voted one of the five best small towns in America. (USAToday/RandMcNally)
SALARY: $44660 – $53600 per year dependent upon licensure and years of experience.
BENEFITS: Professional development and comprehensive benefits package, including generous paid time
off, extended leave, medical, dental, vision, life, 401(k) and stock purchase plan. Benefits package available
after 30 days of employment.
APPLY: View full posting of this position and apply online at http://www.nwacademy.net